New Partnership with Philbrick Enterprise!
We are excited and proud to announce a new partnership with RV Sales and Rental specialist Philbrick Enterprise!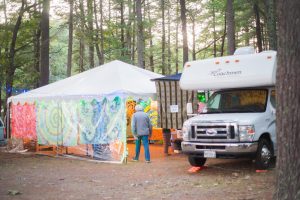 Many of our returning guests may already be familiar with this fantastic company, as they have provided many rentals to our guests over the years and festivals, so we thought it time to make it official.  Philbrick Enterprise is now the official RV sponsor for the 2018 Artist Greenroom, and we hope to have this fantastic relationship continue through the years.
If you aren't familiar with Philbrick Enterprise, we wholeheartedly recommend checking them out for their fantastic service, and reasonable rates!  Not just for the Festival, but for any time of the year, whether you need an RV to rent, or are looking to purchase a new rig for your many adventures, be sure to get in touch with Philbrick Enterprise!
Tell them Thomas Point Beach sent you!  😉