Showcase Band Competition
Congratulations to our 2019 Showcase Competition Winners- The Ruta Beggars!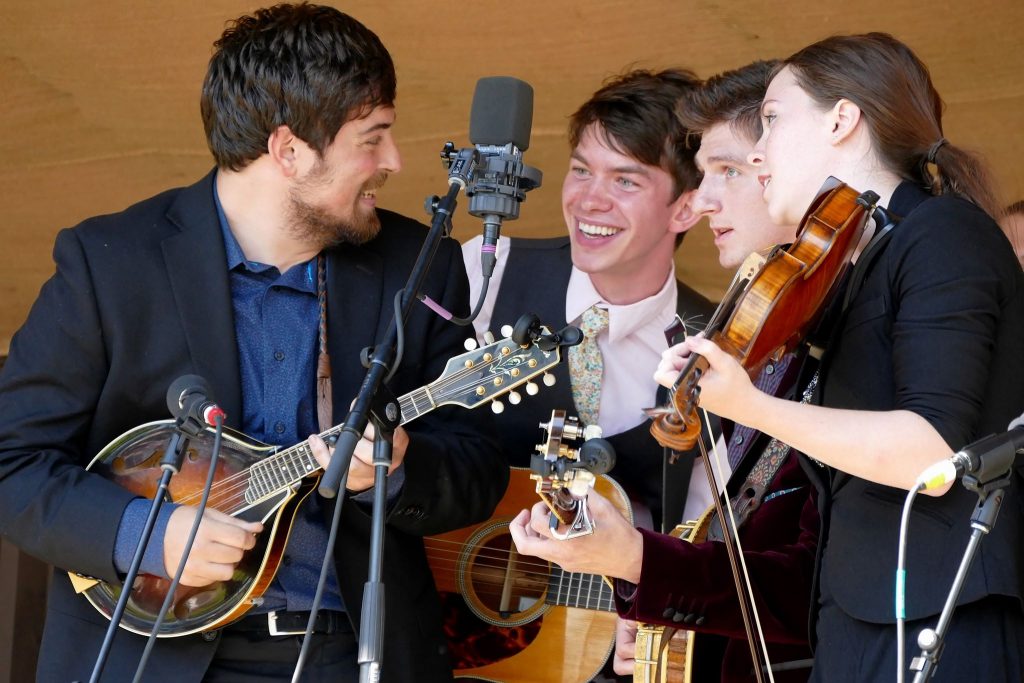 On the first day of class at Berklee College of Music, 4 of the 5 Ruta Beggars walked into a Bluegrass ensemble class not knowing what to expect. Ariel Wyner (classically trained opera singer turned mandolinist), Trevin Nelson (Nebraska native with an affinity for Banjo), Micah Nicol (bluegrass boy grew up picking and singing at local festivals). They soon added fiddler & vocalist, Sofia Chiaranndini.  Sam Smith on bass keeps them all on-time.
A huge thank you and shout out to all the bands that competed this year! We hope you will continue to follow these up and coming bands and support their musical journey!
The 2020 Showcase Application will be available December 15, 2019.  Check back then to apply.
2019 The Ruta Beggars (Massachusetts)
2018 Beg, Borrow, or Steal (Vermont)
2017 The Bluegrass Unit (Canada)
2014 Twisted Pine (Massachusetts)
2013 The Lonely Heartstring Band (Massachusetts)
2007 Crossover (CT)
2006 Hard Ryde (Canada)
2005 Blue Horizon (Canada)
2004 The Atkinson Family (NY)
2002 The Abrams Family (Canada)
2001 Grass Roots (Canada)
2000 Back Roads (Canada)
1999 Blue River (Canada)
1998 Golden Raven (Canada)
1997 Rustic Harmony (Canada)
1996 The Sheperd Family (Canada)
1995 The Bogus Family (Maine)
1994 2

nd

Wind (NY)
1993 River Bottom (Canada)
1992 The Larkin Family (Tennessee)