Showcase Band Competition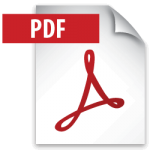 Download the 2018 Showcase Band Application Form
We would like to invite all interested bands to apply to perform at the Thursday, August 30th, Showcase Band Competition featuring Twisted Pine, the 2014 Winner of this Showcase and an IBMA Momentum Award nominee. The evening will also feature The Bluegrass Unit, 2017 TPB Showcase winners. This is an ideal opportunity for your band to show their stuff LIVE on the Thomas Point Beach Stage!  It is a perfect way to gain exposure and recognition for your group and WIN $1000 CASH as well as a slot to perform on stage again during the festival weekend.
There is NO FEE to enter this competition. Each participating band member will receive one free ticket for Thursday (only). Should you plan to attend the festival for the full 4 days, the purchase of a 3-day ticket will be upgraded to a 4-day ticket at the Early Bird rate upon arrival to the festival grounds.
The Application Form to be filled out and emailed back to showcase@thomaspointbeach.com your earliest convenience.  The final date for applications to be received is no later than Friday, June 1, 2018.  Applications will be reviewed in the order received by a committee of industry professionals.  Decisions for inclusion in the Showcase will be announced by June 15.  You will receive an email asking you to confirm participation prior to public announcement. In addition to your completed application, it is requested that a demo song link also be included with your entry, as well as a current photo of your group.  It is not necessary that these be professionally done.
Each of the showcase sets will be 45 minutes long. Your specific time to perform will be selected by random draw the week of the event and you will be notified via email with final details of the competition at that time.
We encourage you to make music selections that would appeal to a serious Bluegrass listening audience. Remember, the contest winner is voted on by the audience.
We all look forward to seeing you and your group on the Thomas Point Beach Stage! Thank you for your participation!
2017 The Bluegrass Unit (Canada)
2014 Twisted Pine (Massachusetts)
2013 The Lonely Heartstring Band (Massachusetts)
2007 Crossover (CT)
2006 Hard Ryde (Canada)
2005 Blue Horizon (Canada)
2004 The Atkinson Family (NY)
2002 The Abrams Family (Canada)
2001 Grass Roots (Canada)
2000 Back Roads (Canada)
1999 Blue River (Canada)
1998 Golden Raven (Canada)
1997 Rustic Harmony (Canada)
1996 The Sheperd Family (Canada)
1995 The Bogus Family (Maine)
1994 2

nd

Wind (NY)
1993 River Bottom (Canada)
1992 The Larkin Family (Tennessee)