Volunteers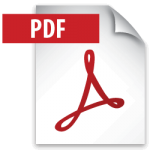 Volunteer Application
Thank you for your interest in Volunteering.  We do believe we are at capacity for volunteers for the 2019 Festival at this time. We will be reaching out to applicants by mid-July to confirm. 
 If you are a past volunteer looking to volunteer again, please email us at bluegrass@thomaspointbeach.com. 
The people that work the Thomas Point Beach Bluegrass Festival are who make the magic happen!  We have not had a structured volunteer system in the past; for the most part long time festival go-ers simply help because they want to and the next thing you know, they are part of the team!  The majority of the paid staff at Thomas Point Beach have been part of the story since near the beginning and they are the heart and soul of the event.   They are also the best resource for information throughout the weekend.  This year we will be implementing a new volunteer application.
Eligibility + Requirements
Only volunteers over the age of 18 may apply.
Ability to work each day of the festival. You will be assigned shifts totaling approximately 16‐20 hours depending on the task in exchange for a 4‐Day Festival Pass. There are a few positions Monday‐Wednesday before the festival and Monday‐Wednesday after the festival. Please see location descriptions below for more details.
Only applications filled out in their entirety will be considered. Upon acceptance, you will provide a credit card or a check for the purchase a 4‐day ticket at the Early Bird Ticket price. Once you have completed all assigned shifts, you will be refunded the cost of your ticket.
Attend the mandatory Volunteer Meeting the Wednesday Evening before the festival, August 28, 2019 or the Thursday Morning, August 29, 2019. Times TBD. You must attend a meeting prior to your first shift.
After your application has been reviewed, you will receive an Acceptance or Wait List email.
Frequently Asked Questions
Can I see my favorite band? We will make every effort to schedule you around your favorite band (if there is one), but we can't guarantee it. There is a section on the application to note your favorite band.
Can I volunteer with my friend? We will make every effort to make sure you volunteer with your
friends. There is a section on the application where you can put the person's name(s).
Can my children accompany me while volunteering? We need your full attention during your scheduled volunteer shifts. So no, children may not accompany you during your volunteer shifts. Though, of course, they are welcome at the festival and in the campgrounds.
What if I cannot make the volunteer meeting? Unfortunately we have determined this is an important aspect of the success of the volunteer experience. If you are unable to attend one of the two meetings, we will ask that you wait and volunteer another year.
Does Thomas Point Beach supply food & drink for volunteers? Like, most other jobs, we ask that you come to volunteer well rested, fed, and hydrated. You are welcome to bring a water bottle or other non‐alcoholic beverage to your shift with you. We would prefer you were not eating during your shift if it is not necessary. We do not supply food and beverages.
Festival Volunteer Positions
These are just a few specific areas we will be using volunteers. The Thomas Point Beach Gate, Merchandise Areas, and Food Outlets are operated by our own Staff/ Special Events Team.
Parking‐ Direct vehicles and maintain smooth traffic flow, direct those needing it to shuttle. Volunteers should be prepared to stand and come dressed for the weather.
Band and Handicap Parking Assistance‐ This position is located in the center circle. Because you have access to hearing the stage show, these shifts are typically longer, however you can hear and sometimes see the show from here.
Information Table‐ This position is only for long‐time festival staff and volunteers. The position is the "face of the festival", answering questions, providing minor first aid, and serving as the communication center for requests, complaints, and compliments.
Family Activities Tent‐ Help children and their families with face painting, juggling, hula hooping, arts and crafts. Face painting experience and patience is a must. There are many return volunteers for this position, so it fills up quickly. These are all 4 hour shifts that occur during daytime hours Thursday through Sunday of the festival.
Workshop Tent Hosts‐ These folks will arrive to the workshops early, to meet & greet the workshop facilitator and act as an emcee for the event.
"Movers & Shakers"‐ Assistance with band equipment as well as moving picnic tables, and other park equipment as needed. Volunteers must be strong and willing to get a little dirty. In some cases, this may be an on‐call position.
"Like It Never Happened" Team‐This special team of folks help make sure Thomas Point Beach is as beautiful as it ever was! Please bring work gloves and water. Shifts are 2 hours each morning Thursday‐Sunday of the festival. For those of you looking to volunteer after the festival, we also have shifts available Monday after the festival as well.
Shuttle Driver‐ This person will need to provide proof of a clean and safe driving record and must be over 21 years of age. This person should be friendly, conscientious and patient. (Our speed limit is 5MPH in the park)